4 Reasons Why You Should Rent the 2019 Harley Street Bob
The Harley-Davidson reputation wasn't earned overnight. William S. Harley and Arthur Davidson didn't know that in 1903, they would be creating one of the most iconic brands in American history. Harley-Davidson and Indian were the only two motorcycle companies to survive the Great Depression. Harley's steadfast fans and customers are largely responsible for the company's continued success. And Harley-Davidson isn't just a business–it's an American institution. Renting a Harley Street Bob gives you a small taste of what this legendary manufacturer has to offer.
1. Name
With motorcycle clubs and passionate enthusiasts worldwide, the Harley-Davidson name has garnered an impressive and mixed reputation. Since the 1960s, Harley has been associated with the "bad boy" image, especially thanks to the Hells Angels. However, the original, more gentlemanly aesthetic that Harley-Davidson cultivated never entirely went away. One-percenters continue to adore Harley-Davidson motorcycles.
When you ride a Harley, you become part of a global community. From motorcycles to jackets and hats, Harley-Davidson is one of the most recognizable brands in the world. Even if you never join a club or attend a celebration, the brand community is alive and well across the globe. Within Harley-Davidson, there's a place for everyone.
2. Style
Harley-Davidson motorcycles definitely sport an iconic look. The "bobbers" and "choppers" have been around since after World War II, so the Street Bob is part of a well-established tradition. After World War II, reducing the weight and shortening (or removing) the fender was a popular trend. Eventually, Harley-Davidson chose to embrace the practice and began designing motorcycles in a similar style.
Today, the 2019 Street Bob embraces this tradition by stripping the Harley-Davidson down to its most primal essence. If you want a street machine that doesn't boast any frills or gimmicks, the Street Bob is your ride. It gives you the heart and soul of a Harley-Davidson in its most bare-bones form. If you enjoy the simplicity and purity of the riding experience, you're not going to find a better companion on any highway.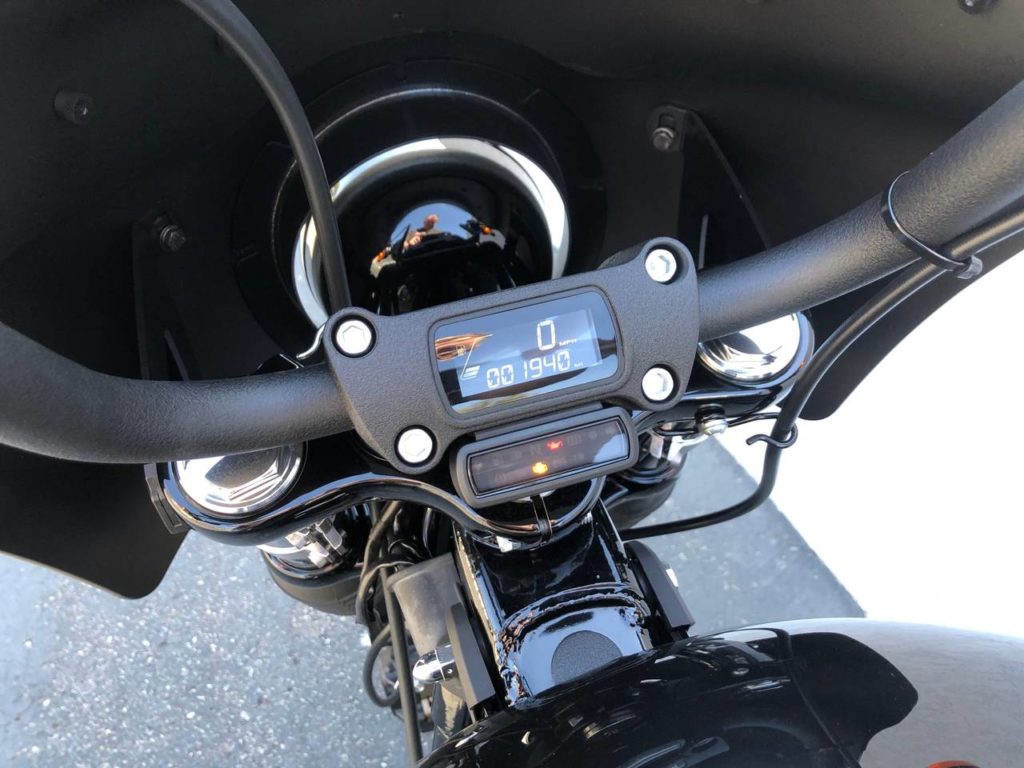 3. Ride
In the end, the ride is always what matters the most. What point is there in renting a motorcycle if you aren't going to enjoy the experience? Fortunately, Harley-Davidson always delivers in this department. The Big-Twin engine gives you a crisp throttle and a soul-invigorating rumble. The classic Softail frame and chopped fenders make it an unmistakable machine. Even onlookers, who have never sat on the back of a Harley, will immediately know what you're riding. They won't have to see the Harley-Davidson name to recognize its classic look.
Beyond the mere aesthetics, the Street Bob feels like a Harley on the road. The smooth handling and signature rumble always make a distinct impression on every rider. The suspension makes for a comfortable trip, while the dynamic cornering gives you the performance you'd expect from any Harley-Davidson motorcycle. The Street Bob might not be ostentatious, but it certainly provides you everything you need for a memorable adventure.
4. Ease
Renting a motorcycle should never be frustrating. The team at Cycle Visions understands this, which is why you can always call (619) 795-1795 to book your ride. It's an easy process, and the insurance is included in your rental price. As an added bonus, there are always discounts and deals available. If you rent for three days or longer, you also have unlimited mileage. There's nothing more annoying than needing to track your mileage on the road. If you haven't already fallen in love with riding, renting the Harley Street Bob will surely seal the deal.
Trackback from your site.